Tangible Results
"Heather Decker was able to communicate effectively with attorneys at every level of experience at our all attorney retreat in 2018.  Heather's background as a practicing attorney gives her the insight into how law firms really operate.
She is a dynamic speaker, and her presentation, with group exercises and thought-provoking conversations, helped us focus our business goals both as a team and as individuals.  Additionally, Heather participated and led follow-up accountability meetings after the firm retreat.
Heather kept us on track in productively harnessing the excitement she generated at the retreat, and turning that excitement into tangible results." 
– Tim Resch, Managing Partner
Samuels Yoelin Kantor LLP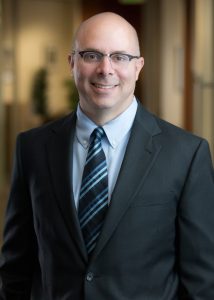 Prepare for your law firm's retreat without the late nights. I help organizations plan retreats that let them discern priorities, set agendas, facilitate communication, understanding and equitable participation.
"Best. Retreat. Ever!" – Formerly reluctant retreat participant/mid-size firm equity partner
Get more out of your next retreat!  Retreats require a big investment of time, money and participant goodwill, no matter how well they are executed.  Get a return on your organization's investment that goes beyond social camaraderie to include planning and strategy sessions built on a foundation of authentic communication.
Make sure your organization's resources are well spent and ditch the late night planning sessions by working with a retreat facilitator to discern priorities, plan ahead and implement action items afterward.  I believe organizations are best served when everyone understands and supports organizational goals, there is equitable participation and discussion, which generate action oriented outcomes. 
Let's plan an interactive, idea generating, participant centered retreat that your organization will remember as its "Best retreat ever!"
Combine and customize the following retreat facilitation services to suit your law firms's needs:
Pre-Retreat

Plan

 retreat process, structure and program in conjunction with retreat organizer(s) and manager(s).

Survey

 retreat participants to assess issues and discern themes (including design, draft and analysis of electronic or written survey.) 

Interview

 retreat participants to create a sense of purpose and engagement to discern and develop issues and themes (individual or small group interviews, in person or by phone.)

Written Report

 discerning themes and issues from survey and/or interviews while keeping individual responses unattributed and confidential to facilitate higher level sharing and responses.    

On-site Retreat Facilitation

Design and facilitate

 retreat work sessions for large group discussion and small group break outs.

Engage

 participants in conversational presentation with content and exercises designed to facilitate authentic communication and equitable participation.

Create pathways

 for collection and analysis of ideas, discussion and feedback for later use.

Facilitate group discussion

 to prioritize issues for implementation after retreat.

Written Report

 summarizing retreat discussions, priority-setting and other outcomes.

Post-Retreat Implementation

De-brief

 with retreat organizer(s) and manager(s) to review retreat outcomes and plan implementation process.

Design and facilitate Implementation Meetings

 with retreat participants to turn ideas generated at retreat into action items.

Draft formal action plan

 with objectives and deadlines for implementation.

Coach

 leaders and committee chairs on action plan implementation. 

Facilitate Reflection Session

 to acknowledge progress, trouble-shoot obstacles, generate resilience and identify next steps.

Written Report

 summarizing and reflecting on post-retreat implementation process and next steps.