Professional Development Services
Increased Productivity
"Having our associates work with Heather benefitted our firm in so many ways. Our associates saw the opportunity for coaching as a sign that we were invested in their success.
Heather offered them concrete tools that met their individual needs and increased their level of confidence and productivity in tangible ways."
— Dana L. Sullivan
Buchanan Angeli Altschul & Sullivan LLP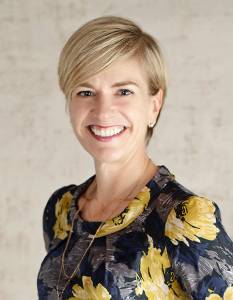 Provide Professional Development Services without increasing overhead or adding to your own or others' office management obligations. Select from a one year subscription plan or a la cart services, and receive additional discounts on other services like Retreat Planning and Facilitation.
Professional Development Services help clients define their own best practices and then implement, improve and deepen them for long term results. Traditional training and CLE programs offer a passive form of learn that only goes so far. To integrate learning and see results, clients also need to engage in discernment, planning and reflection. Developing new skills and habits takes time and is best done in a supportive setting where mistakes are learning opportunities and growth mindset is encouraged.
Professional Development Services can help your firm and attorneys improve in the following areas:
Increased time capture and billing collections
Improved compliance with the firm's timekeeping practices and billing systems
Improved delegation practices and supervision of staff and associates
Efficient and effective time management
Improved project management, completion and accountability
Improved use of law office tools, resources and technology
Improved communication and team management
Increased confidence, autonomy and independent work habits
Increased engagement in business development and law office management
Increased engagement in legal skills and experience acquisition, and career development planning
Increased engagement with mentors and supervisors
Decreased stressed and improved wellbeing
Professional Development Subscription – Fee: $4900.00
Develop time management, productivity, time keeping and billing skills across the office with a mix of individual coaching, small groups and large group training. Suitable for lawyers and staff at any experience level. A one year Professional Development Subscription includes:
3 Introductory Coaching Engagements
2 Ask the Productivity Coach 0.75 CLEs via Zoom
1 Individual Coaching Subscription – OR – "Select Service" of your choice
1 hour Consulting Service
A la Carte Services
"Select Services" –

Productivity Group
Team Development
Lateral Integration Process and Support
Retention or Exit Interviews & Thematic Report

Ask the Productivity Coach CLE via Zoom – One hour program with presentation and discussion on the intersection of Productivity with Priorities, Working from Home, Profitability or Wellness. Qualifies for 0.75 CLE credit.
1 Hour CLE on Time Management Foundations or Productive Work Day (or custom topic available by proposal)
1 hour Consulting Service
"Select Service" Descriptions
Productivity Group
Small group coaching for four participants to develop and implement their own best productivity and time management practices (or specific issue area, i.e. timekeeping and billing.)
30 minute private one-on-one Intake Session with each participant
Written coaching outline for each participant
Four 1 hour small group coaching sessions with all participants
30 minute private one-on-one Follow Up Session with each participant
Materials and resources
Team Development 
Support a team to function smoothly and effectively with focus on group mission, goals and process.
Meet with firm manager, team leader and 2-3 team members to discern challenges and objectives in one or two issue areas.
Written Team Development Plan with objectives, goals and systems.
Includes Introductory Coaching Engagement for team leader to support leadership development and plan implementation.
Lateral Integration Process and Support
Capture opportunities and support long term success for a new lateral attorney.
Meet with firm manager and supervising attorney to discern lateral integration objectives and update lateral integration process.
Create written custom Lateral Integration Checklist.
Includes Introductory Coaching Engagement for lateral attorney to support relationship building with co-workers, client transfer and business development.
Retention or Exit Interviews & Thematic Report
Explore employee needs and satisfaction with stay/retention interviews or exit interviews.
Collaborative interview crafting with firm manager and supervising attorney.
Conduct up to 5 participant interviews.
Written report highlighting themes without identifying participants to promote candid responses and maximize learning opportunities.
Meet with firm manager and supervising attorney to discern issues and areas for follow up or further work.
All services provided via videoconferencing or phone during Covid-19.