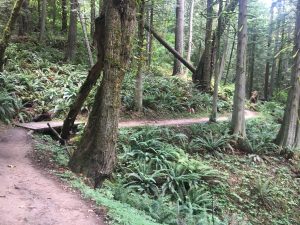 As time passes during COVID-19 confinement, are motivation and momentum harder to maintain? It can be hard to know what to do, let alone to "do" anything right now. The challenges of remote work are high, and working from home with kids is even harder.
Phone calls and video chats with supportive colleagues and networking contacts have helped me cope. These visits have helped me understand the value of talking with someone who tries to understand your circumstances, help you recognize what is going well and point out where opportunities might lie. We are social creatures who need support and collaboration to do our best work and chart new paths forward, especially in uncertain times.
My projects during COVID-19 confinement include developing new service offerings for individuals and law firms aimed at meeting current needs for connection, support, training and practice. Coaching is a great vehicle to serve those needs.
That is why one of my new offerings is a $99 Strategy Session. These 45 minute coaching sessions can be done by phone or video chat and include a written Strategy Session Outline, summarizing our discussion and giving structure to ideas for coping and moving forward that are custom fit to your work and life circumstances. The fee can be applied toward a coaching engagement later this year, along with an additional $100 discount.
We want to know and understand and analyze. We want to be able to predict even vaguely what might happen next. But we can't and we be able to do this for awhile. We can and should use this time to discern where we are now, to cope and even maybe take a few thoughtful steps forward during these strange times. I want to be part of that process, supporting you on the path ahead.
NEW $99 Strategy Session, includes:
45 minute phone call or video chat with written summary
Fee can be applied toward a Coaching Engagement
$100 discount on a Coaching Engagement
Expires December 31, 2020
To schedule a Strategy Session, contact me at 503-734-7232 or heather@tcbcoaching.com